Delivering an exceptional elder law experience since 1993.
For the past twenty-five years, we have provided compassionate counsel and top-notch legal services for seniors and their families.
Geoff Bernhardt and Julie Nimnicht, Attorneys-at-Law, and their team of assistants specialize in helping people with important legal issues concerning health, estate, and financial matters.
Senior citizens and their families face many challenges. One of the most difficult: the legal consequences of aging. The issues can be confusing and overwhelming. Estate planning, powers of attorney and long-term health care are just a few of the complex matters that keep people up at night.
Geoff and Julie specialize in providing the appropriate legal services for those challenges. The firm takes a very personalized approach to working with clients. You will be treated with respect. You will find legal issues explained clearly. More importantly, you will receive well-thought-out advice from professionals who care about you and your family.
Such competence and compassion can ease your mind and help you sleep a little bit better at night.
Essential Estate and Long-Term Care Planning: A Summary of Elder Law Issues
Click on the image below to watch Attorney Geoff Bernhardt's talk for the OHSU Parkinson Center (September 5, 2019). (Note: This is an external link.)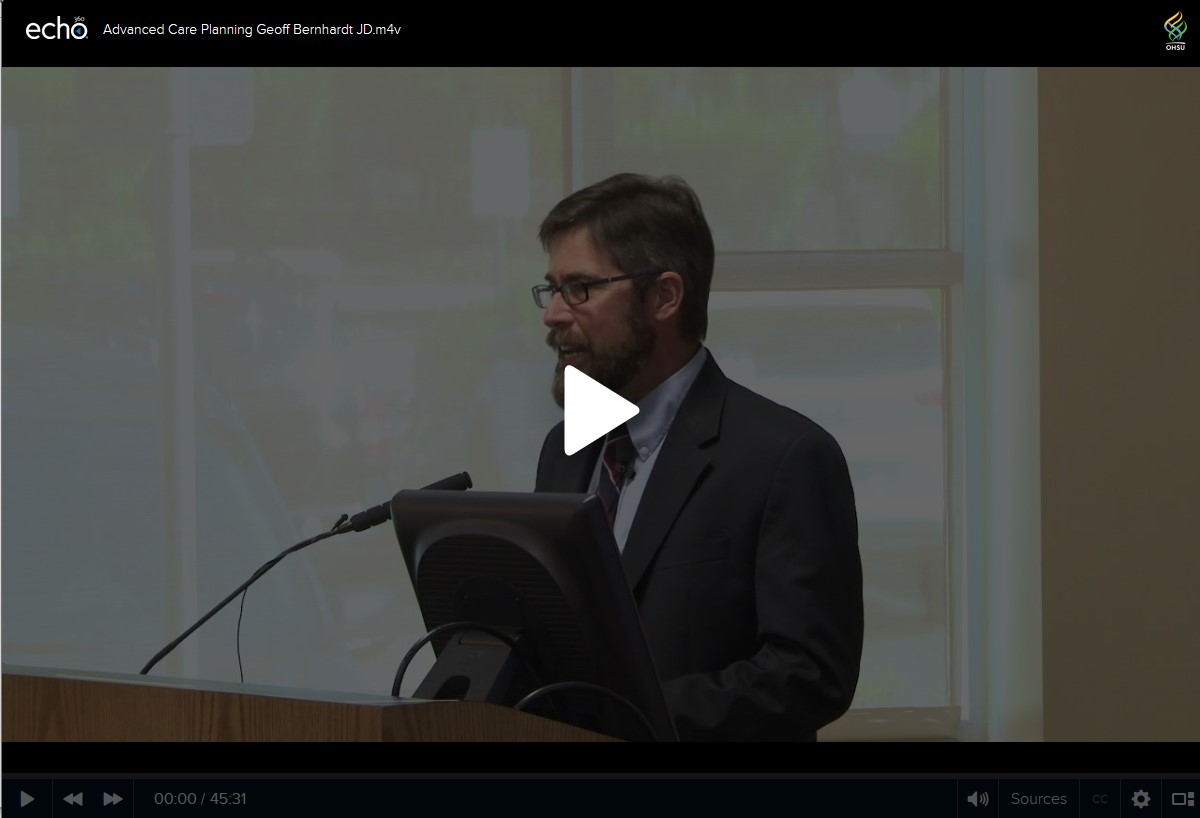 Elder Law 101: A Three-Part Lecture Series by Geoff Bernhardt
Please watch our three-part lecture series intended to help you and your loved ones understand the legal issues related to aging.
Many thanks to Tualatin Valley Fire & Rescue for producing this series for their employees and allowing us to share it with you.
Geoff was very easy to work with. He listened and structured our estate the way we wanted it without excessive paperwork or confusing terminology. We would feel completely comfortable referring his firm to friends. Joseph & Gabbie
Portland, Oregon
MEMBER


National Academy of
Elder Law Attorneys, Inc.